Is It a Time Travel Flick or Nail Polish Shade?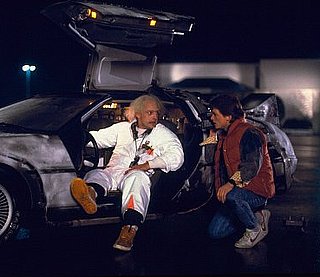 Potential nerd alert: recently, I have become rather captivated with time travel movies. What's not to love? The main characters make some kind of fantastical journey through time, typically to make things right. I think it was Back to the Future that started my fixation with this film genre, with perhaps a bit of Bill and Ted's Excellent Adventure thrown into the mix.

Just as these types of movies have some pretty whimsical names, so do nail polish shades, like Nicole by OPI's chuckle-worthy Black to the Future ($7). So let's go back in time to see if you can distinguish between the two: is it a time travel flick or nail polish shade?