Très Très (Recycled) Chic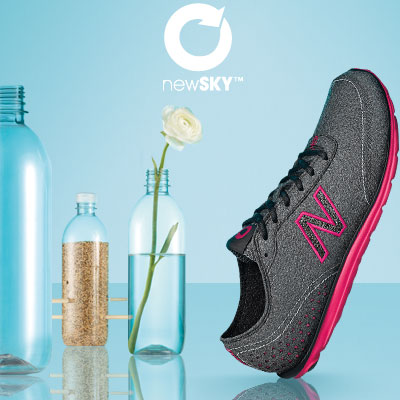 Us socially responsible shoppers (pat on the back for us) are always on the lookout for a new product that looks as chic as it is environmentally friendly.
Luckily, New Balance recognized our commitment to both style and the environment and has created the shoe of our recycled dreams: newSKY. Constructed out of fabric made from postconsumer PET plastic bottles (average eight 20-oz. bottles per shoe). The newSKY designers created a chic, stylish shoe that you can feel good about and be comfortable in! With more than 51 billion plastic bottles ending up in landfills annually, newSKY delivers some serious environmental street cred while giving us the comfort and durability that we love about New Balance footwear.