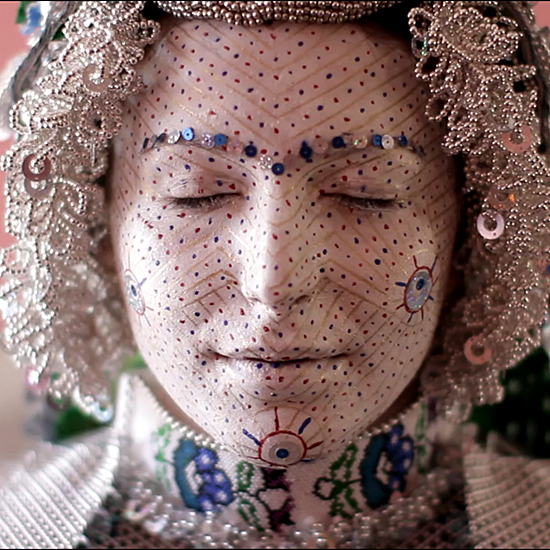 Bridal makeup and hair in every part of the world is pretty stunning, but for sheer creativity when it comes to makeup and use of color, Kosovar brides from the town of Donje Ljubinje take the cake. Their elaborate maquillage, which includes white face paint, sequins, and tons of gorgeous patterns, is designed to ward off bad luck, but it's also a work of art. The tradition is unique to this area and goes back as far as the town's earliest recorded history, making it truly an amazing cultural artifact.
See more brides from around the world
, and watch the bride in the photo above as she gets made up in a video
after the jump.