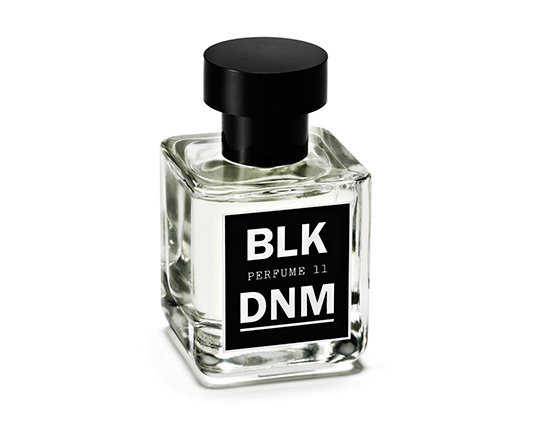 When a fragrance calls itself unisex, that typically means it just has a lot of unoffensive notes that don't "read" as gendered: lavender, violet leaf, orris, etc.
BLK DNM
's new Perfume 11 ($110), however, is a scent of a different sort entirely. Instead of blending a bunch of attenuated notes, it takes some of the masculine notes that make mens' scents so appealing, and puts them on a clean, gender-neutral base. The result has all the best parts of your grandfather's aftershave, but made light, modern, and exceptionally wearable. It's redolent with black pepper, cedar, and fresh herbs, a woodsy-foodie blend that works beautifully. The perfume debuted at Art Basel on Dec. 19, and is available on
BLK DNM
's New York flagship and should be available online shortly.