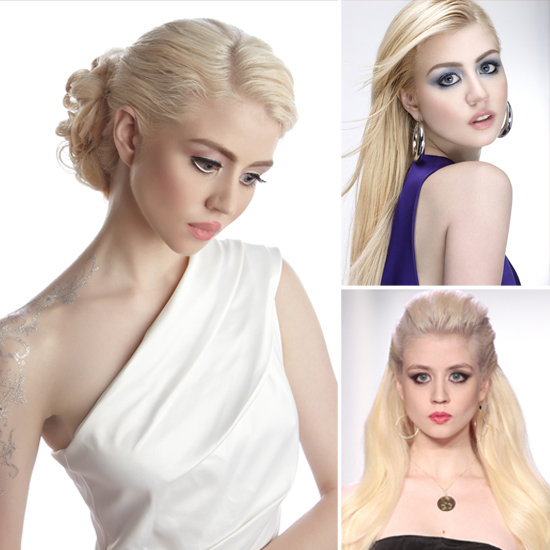 Longtime fans of
America's Next Top Model
will remember contestant Allison Harvard from both cycles 12 and 17 (aka the all-stars season) of the hit show. The wide-eyed blonde, who made a name for herself pre-
ANTM
as the Internet meme Creepy Chan, has frequently expressed her love of the macabre. And as an artist and photographer,
her work
often reflects this peculiar, offbeat feeling.
This year, Allison walked in designer Malan Breton's Fall 2012 show, and most recently, she's appeared in promotional photos for G Fine Body Art, a beauty brand that's set to launch glittery body art services at salons and spas starting later this Fall. See what Allison had to say about her work with the line, where she finds her inspiration, and the three beauty items she's currently toting around in her bag when you keep reading.