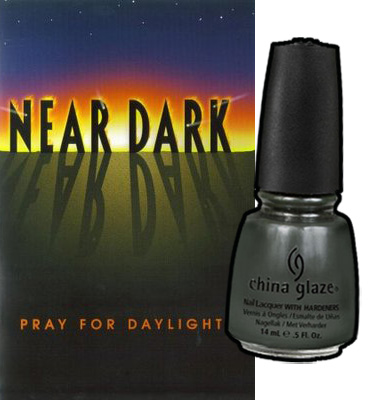 October brings an onslaught of ghoulish nail polish shades, as brands release their colorful, oft-glittery
Halloween
collections. But do you know your All Hallows' polishes from your campy horror flicks? Names can be deceiving.
Near Dark
, for instance, is the title of a 1987 vampire flick, but it's also
a blackened-green nail polish shade
($6) from China Glaze. Take the quiz now to see if you can figure out which is witch.
Take the Quiz