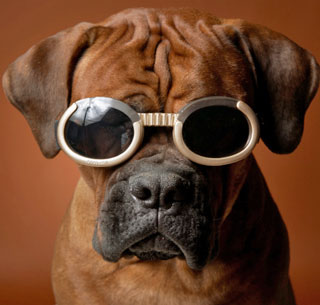 A couple weeks back, I tried the hair removal gadget Silk'n SensEpil for the first time. It was fast, it was easy,
it was blindingly bright
. So over the weekend, I threw on my sunglasses just like the brave canine in the picture, cranked the zapper up a notch, and did my second session. I'm gonna make this report short but sweet. To see how it went, just
keep reading.