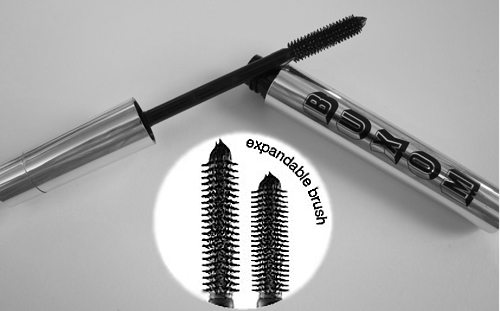 Are you endlessly delighted with dial-a-lash type mascaras, rotating wands, vibrating brushes, and other novelty eyelash-enhancing miscellany? Then you should be delighted about the latest in mascara technology:
Buxom Amplified Lash Mascara
($22).
"And why should I be making a run on Sephora for this stuff?" you may be asking. Because it transforms. That's right, the wand on this new product gets longer or shorter with a twist of the cap. I tested the wand at different lengths so you can see whether it really does make a difference, so to see the expandable brush in action, just keep reading.