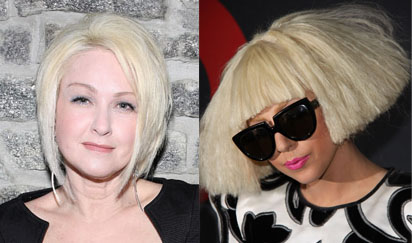 Following in the footsteps of people such as Ru Paul,
Fergie
, and Mary J. Blige,
Cyndi Lauper and Lady Gaga are the next faces
of the MAC AIDS Fund. Founded in 1994, the fund has raised more than $150 million to support AIDS research, treatment, and prevention initiatives.
MAC plans to release two lipsticks (Viva Glam Gaga and Viva Glam Cyndi, natch) in March 2010. Every cent of sales of the $14 lipsticks will be funneled to the MAC AIDS Fund. I'll also wager that there will be events and performances galore, so if you're a fan, you're in luck. I think both Gaga and Cyndi are great choices for the campaign. Do you?