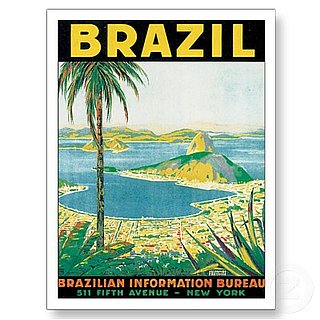 Do you really
need
a Brazilian wax these days? That's the question a woman
posed to the Times of London
, after a new beau was "shocked" by her presence of pubic hair. In her letter, she says, "I don't think that a permanent tan and Brazilian wax should be dealbreakers in a relationship. Or am I just hopelessly outdated?"
Long story short, advice columnist Suzi Godson tells the woman to let 'er rip. "Grooming down there is now considered to be normal, on a par with manicures, blow-drying, and eyebrow waxing," she says. "There is something hugely irritating about being forced to conform to an aesthetic ideal instigated and perpetuated by the porn industry, but, like keeping one's armpits and legs smooth, it is now expected."
Oh brother. You already know that I hate, hate, hate the whole "wax, or else you are gross and undesirable!" standpoint, but I wanted to get a professional opinion on the matter. So I turned to sex educator Debby Herbenick, Ph.D., MPH, author of Because It Feels Good. Her advice is about 10 times better than Godson's, so read more.