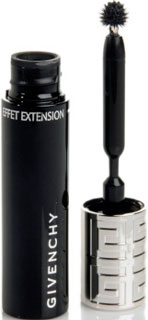 Givenchy: It's not just for Audrey Hepburn. Today in Mascara Madness, we're testing a mascara with a cool telescopic brush that promises to make application a breeze.
Givenchy Phenomen'Eyes Effet Extension Mascara in Blue
($29) isn't cheap, but could it be worth the money? To see how it looks, just
keep reading.