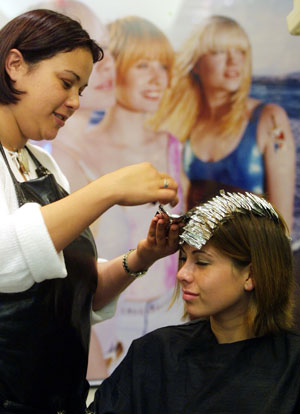 Coloring your hair is really common, whether it be to add mahogany highlights or hide strands of gray. In fact, nearly 70 percent of American women religiously visit the salon to alter their look, but, as I'm sure many of you have asked,
is the beauty practice safe
? Quite a few studies have found
no connection between coloring your hair
and cancer, and multiple studies have looked specifically at breast, bladder, and brain cancer finding no connection to these specific types either. Hair dye can, however, cause skin reactions like rashes, swelling, burning, and blisters, since many formulations contain chemicals such as p-Phenylenediamine (PPD). The good news is that hair dyes nowadays contain much less ammonia than they did 30 to 40 years ago.
Nervous about putting toxic chemicals on your hair and scalp? Then continue reading