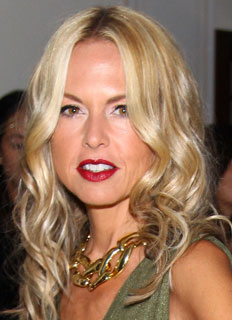 The great thing about Twitter is that it gives us all a unique accessibility to celebrities. Take
Dita Von Teese
, for instance, who shared
her favorite beauty items
, from nail polish shades to lipstick to her bargain-buy foundation. Also known for her tweeting skills?
Rachel Zoe
, who brought us her
warm-weathered nail polish pick
in July. Since I'm a fan of the stylist's quirky personality and impeccable taste, I thought I'd give
her Twitter page
a look-see to discover what beauty items she's been using as of late — and just to make sure that she's not
literally dying
. To find out what bodycare items and nail polish shades she's been going bananas for, just
read more.