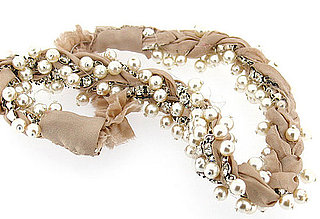 More news from WWD that shoppers are not, well, shopping--this morning credit card spending is the focus and it doesn't look pretty...
Barney News York is cutting out the competition with an impressive online sale that rivals any warehouse happenings in New York...and you don't even have to go out in the cold. 
Speaking of which, Racked reports on the Opening Ceremony sale which started this weekend. If there's anything that will draw a line in this weather, it's that. 
Actress Mischa Barton has launched an accessories line for Stacy Lapidus and you can buy it online right here.