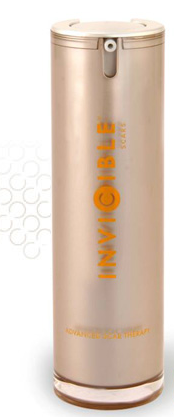 I have an inch-long scar on a visible part of my body, and just by sheer coincidence, right as I needed an effective scar cream,
InviCible Scars
($82) came a-calling. Just as the product's name suggests, this cream is invisible on the skin, and with a silicone-like feel (it's dimethicone doing the job), it glides on really smoothly, leaving no scent behind.
Developed by breast reconstruction surgeon Dr. Minas Chrysopoulo, the nongreasy gel-textured product can also be used on acne scarring and to treat hyperpigmentation. At $82 a pop, I'd hesitate to put this high-cost cream in my shopping cart, but thanks to the Trial & Members Program, you don't have to make a full commitment. A little goes a long way, and depending on the size of your scar, you'd be able to make InviCible Scars last several months. Find out what I thought about this new product when you keep reading.