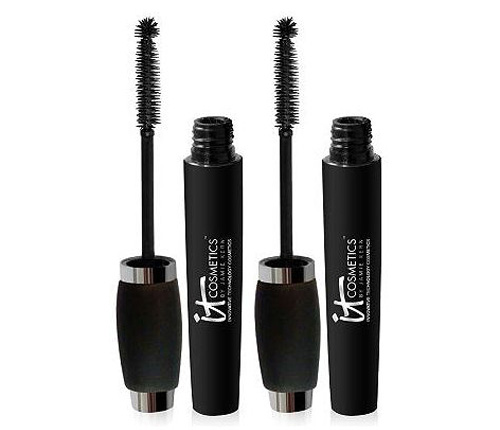 There are lots of lash treatments on the market: serums, primers, conditioners, and tints, just to name a few. So it's really surprising that, until now at least, no one had come up with a product that threw everything and the proverbial kitchen sink in together. New
It Cosmetics Hello Lashes!
($29 for two) is the last word in lash convenience, a volumizing mascara/primer/serum/lash tint/lash comb/curler in one convenient bottle. It gives you some major lashes, the pigment payoff is great, and as it wears off, the tint in it still keeps your lashes dark. Overall, it's a clever concept, and it's not any more expensive than a run-of-the-mill department store mascara.