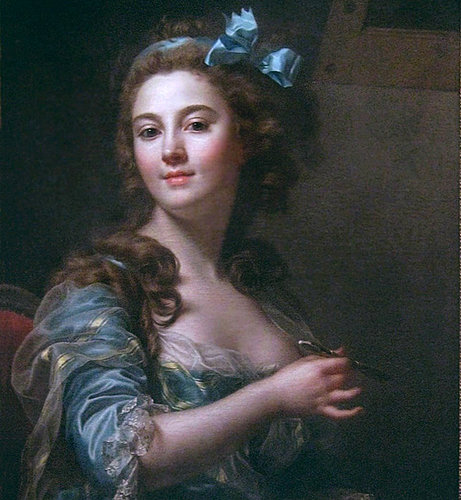 Eighteenth-century beauties like Marie-Gabrielle Capet (pictured) were apparently fond of pig fat face creams, strawberry and white wine face wash, and enormous fake moles,
according to a fascinating Art of Beauty podcast
from Colonial Williamsburg historical interpreter Meg Brown. The podcast is full of great facts about what women were using to keep themselves looking good in the colonial period, and Brown even
gives out her favorite old-timey beauty recipes
.
While the ingredients in skin care have certainly evolved over the last three centuries, apparently many of the old recipes are still decent. Brown even says she's replaced her regular moisturizer with one made from the aforementioned hog's lard because her skin is dry, and fat-based "rose balm" is an excellent hydrator. I don't know if I'd be willing to try the balm, but I'd be willing to give one of the other recipes a go. How about you?