The cold air of Winter might leave you feeling more dry than usual. To make sure your hair, skin, and nails stay radiant all season long, it's time to consider adding in some moisturizing treatments to your beauty routine. Here are some simple ways to enjoy some pampering, while also infusing yourself with added hydration.
For Hair and Face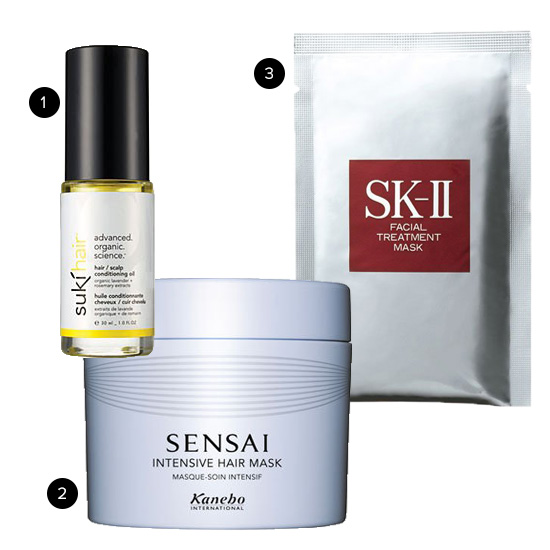 1. Suki Hair / Scalp Conditioning Oil ($33): An itchy scalp is not only uncomfortable, it can also lead to dandruff. Nourish you hair and scalp with this blend of organic lavender, rosemary, and neem oils to calm and hydrate your scalp, while also adding shine and protection to dried-out strands.
2. Sensai Intensive Hair Mask ($57): Wake up a lackluster mane with this deep conditioning treatment that boasts Asian botanicals to help hydrate and repair dry, damaged hair. It will leave your hair soft and smooth with a fresh floral scent to boot.
3. SK-II Facial Treatment Mask ($90): This cult classic mask is a makeup artist favorite for instant hydration and that covetable dewy complexion. Leave this on your face and let the skin-brightening ingredients soak right on in.
See more moisturizing treatments for the neck down when you keep reading.