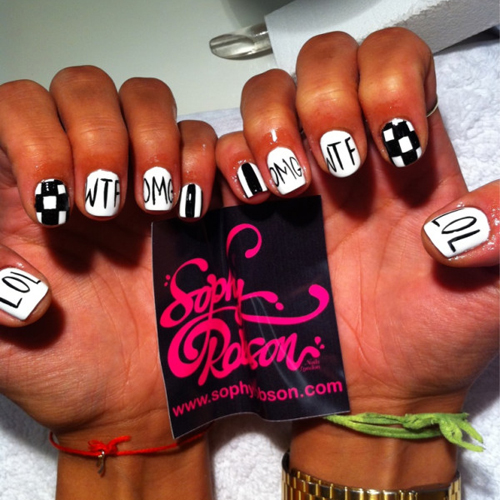 Nail guru Sophy Robson recently took to Twitter to show off the latest manicure technicians in her salon are creating:
expletive-laced nail art
. Granted, there's also "LOL" and "OMG," so they might more accurately be called acronym nails, but still. Do you think the look is cute and cheeky, or just plain NSFW?