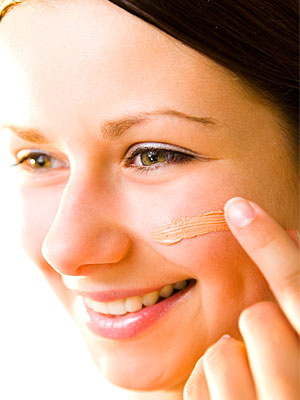 We're happy to present this article by makeup artist Victoria Stiles, who wrote it for one of our favorite sites, Daily Makeover!
Concealer can either be your best friend or your worst enemy. Choosing the wrong concealer color or texture can throw your entire makeup application off course, leaving you looking older than your time. Knowing how to pick the correct color and texture for your skin can ultimately enhance your overall appearance and help you hide any beauty mishaps.
Here are some concealer myth busters to help you learn how to correctly use concealer to make your skin look healthy, fresh and flawless. To check out the myth busters, just keep reading.