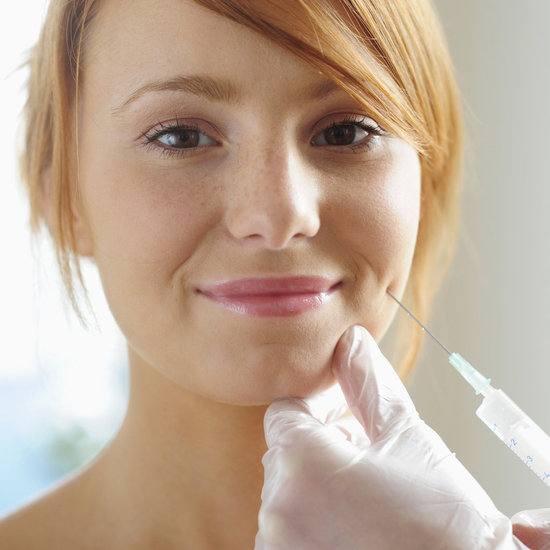 Botox is incredibly popular, but although Botox is a bargain in comparison to other injectables or traditional plastic surgery, it still carries a pretty hefty price tag — at least $10 a unit, with most people requiring between 20 and 40 units every four or six months to "erase" their wrinkles. This year, though, the FDA has approved another botulinum toxin,
Xeomin
. It's very similar to Botox, but one small factor could make it much cheaper.
Xeomin is a version of botulinum toxin that has already been available to doctors for years. It helps stop muscle spasms, so it's become a common treatment for people who have chronic neck or eyelid twitching. It's similar to Botox in effectiveness, lasting time, and safety. Where it differs however, is in storage and preparation. Xeomin could start a price war simply because it's powdered and doesn't need to be refrigerated. Botox and previously approved alternative Dysport are both liquids that must be refrigerated at all times, so shipping and storing them isn't easy. Xeomin, on the other hand, can sit on shelves for years and is simple to mix into saline for injection. And Xeomin's creator, Merz Pharmaceuticals, just lowered its price by 20 percent, making it even more competitive. It's a lot less effort and expense for providers, and the hope is that they'll pass the savings along to consumers.