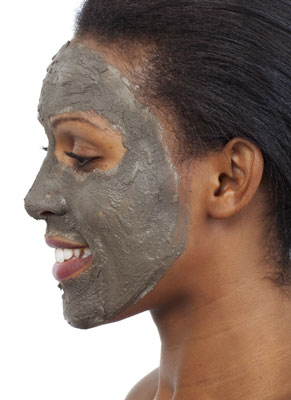 Whether you think it's just a slick marketing ploy or you're truly on board with them, self-heating beauty products possess that certain Liz Lemon I-want-to-go-to-there kind of appeal. Most often found in the hair and skin care categories, self-heating products, aka
thermal
, typically come in hair or face masks or body scrub form.
Self-heaters work by creating an exothermic chemical reaction, meaning they're formulated to release energy when activated. In this case, it's water that causes the chemical (like zeolite or magnesium sulfate, for instance) to release heat.
But what's the benefit of these self-heating products, anyway? The answer lies in the fact that heat allows other ingredients to work more quickly and efficiently. Heat also encourages circulation in the skin. While some people love the immediate effects and soothing, pampering sensation, others can experience sensitivity. And if you're concerned about burning the skin, don't worry. These thermal reactions only cause a temporary, slight elevation in temperature.