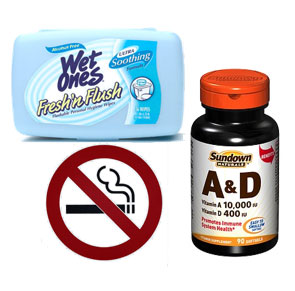 Last year, I chatted with NYC dermatologist Dr. Doris J. Day to discover her tips on preventing acne treatments from
staining your bedding
. Nobody likes unintentionally tie-dyed sheets and towels, after all. Proactiv,
I love you
, but please. Much to my surprise, Dr. Day was a guest speaker at the
Botox Cosmetic: Express Success Campaign
that I attended recently.
And yes, while Dr. Day bounced off the facts and myths about the wrinkle-reducing drug during her presentation, she also provided tips on skin care that struck a chord with me. "Your skin reflects your overall inner health," she said. While her statement might seem obvious, even I, lover of all things skin care, need to be reminded of this every now and then. Check out her five tips for better skin and a healthier outlook by reading more.