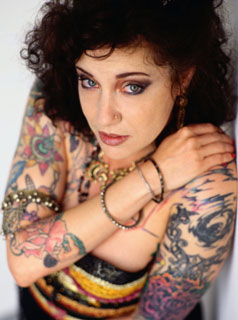 If getting pierced or inked is a spiritual experience for you, you'll be glad to know that you're not alone.
The Church of Body Modification
, a 3,000 member congregation dedicated to helping its members "grow as individuals through body modification and what it can teach us" is taking its vaguely worded message to the streets. Most recently, the Church received a spate of media attention when one of its members, 14-year-old Ariana Iacono,
got suspended for having her nose pierced
in violation of school dress code. Her mother then took the school to court, where a judge ruled the suspension a violation of Ariana's religious freedom.