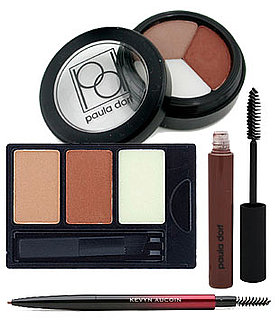 Have you ever had your hair dyed a new color, only to realize that your brows were in severe need of a color overhaul? I've been there many times myself. Over the past few days I've been providing tips on what eyebrow shades work well for both
brunettes
and
blondes
, so now, let's take a look at redheads. Perhaps you've just colored your hair a lovely shade of auburn or you've been a natural strawberry blonde all your life. Whatever the case, when it comes to choosing the right shade of brow pencil, if you have gingery locks, you have lots of options.
For those with lighter red strands — Look for eyebrow products in honey, camel, ginger, or golden-red tones.
For those with medium red hair — Try out a reddish-taupe, reddish-brown, or a burnt sienna shade.
For those with darker red hues — Use auburn, deep reddish-brown, or dark brown colors.
In a pinch? — Go with a universally flattering taupe, or custom blend your own shade using a palette containing multiple hues, like Lorac Take a Brow in Auburn ($22).