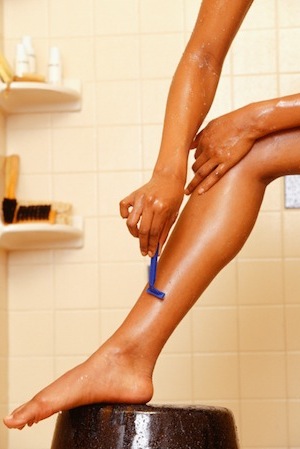 Two things that always manage to keep me from going to the gym: hairy legs and hairy armpits. Like most people who
say that time
(or lack thereof) is the primary reason they can't make it to the gym as often as they'd like, I too, will often use the "time" excuse. It's often used when I take one look at my hairy legs and say — "nope, not enough time to shave, which unfortunately means I won't be able to go to the gym today."
I know, this is a lame excuse on my part, which is why I've come up with ways to make sure my legs are prepped for the gym, and/or my armpits are hair-free for yoga, and b) get my butt to the gym even if I'm not smooth shaven. Without further ado, here are some tips for never having to use the "hair-removal time excuse" again.
Mark your calendar. Pick a day or two each week to devout precious shower time to shaving your legs. You already have to shower for work, so make it a priority to shave your legs as well. This way, your legs will always be smooth and ready for your gym shorts . . . no hair freak-outs required.