Women go through all kinds of hoops when it comes to beauty, especially in the quest for smooth hairless skin. From waxing to sugaring, threading, and beyond, check out the health risks involved when it comes to common hair removal techniques.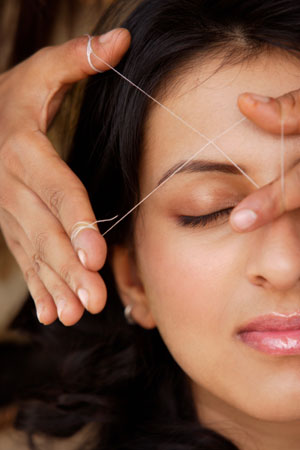 Shaving
— Probably the most common way to remove hair since it's fast, cheap, and easy to do yourself. With shaving, there is a risk for nicks, ingrown hairs, and the dreaded razor burn. If you forget to change out the blades, dull or rusty metal may cause irritation or infection. Shaving can also cause
folliculitis
, an infection in the hair follicle usually caused by the bacteria Staphylococcus (staph) or a fungus.
Waxing — A layer of wax is applied to your skin, and a strip of fabric is placed on top. Once the wax is dry, it adheres to the hairs; pulling the strips off of the skin pulls the hairs from the root. Depending on the location of your body, waxing can be extremely painful; it hurts to have your hair pulled from the root, and the wax also adheres to your skin, taking skin cells with it as it's removed. Waxing can cause irritation and inflammation, especially if you have a reaction to the chemicals in the wax, and, if the wax used is too hot, there's also a risk of burning the skin. If your skin is not held taut when pulling the wax strips off, bruising may occur. Some people also suffer from postwax breakouts or scarring if they have sensitive skin. Once the hairs begin to grow back, you may find painful raised bumps (ingrown hairs), especially under your arms or your bikini area since the hairs tend to be coarse and curly. Waxing should be avoided if you are using Retin-A, Accutane, or antibiotics. These medications make the skin thin, which means more than hair will come off during a waxing service. If you are using Renova or alphy hydroxy, check with your aesthetician before scheduling an appointment.
Read on to hear about sugaring, depilatories, threading, and more.