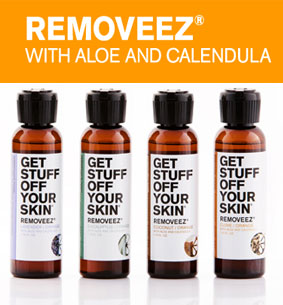 Tattoos here, stickers there, crayola markings everywhere. Mommy is really good at buying fun toys but her foresight into their troublemaking capacity may not be as sharp.
Temporary tattoos
may seem harmless and easy but when they land on baby's forehead, they all the sudden become the most bothersome present of all. Thankfully, moms can rely on
Removeez
($9) to do the job. Tattoos, stickers, glue, band-aid residue, and marker can wipe up easily without toxins, tears or horrific scents. Sold in little vials, the kid-friendly solution made of aloe, calendula, and bee pollen may be credited with saving more than her child's pretty complexion — it will save her sanity, too.
Do you have some helpful tips for mommy? Join our The Mommy Club over in our LilSugar Community and share your ideas! Here's a detailed guide to posting questions or posts to groups if you are new to the PopSugar Community.